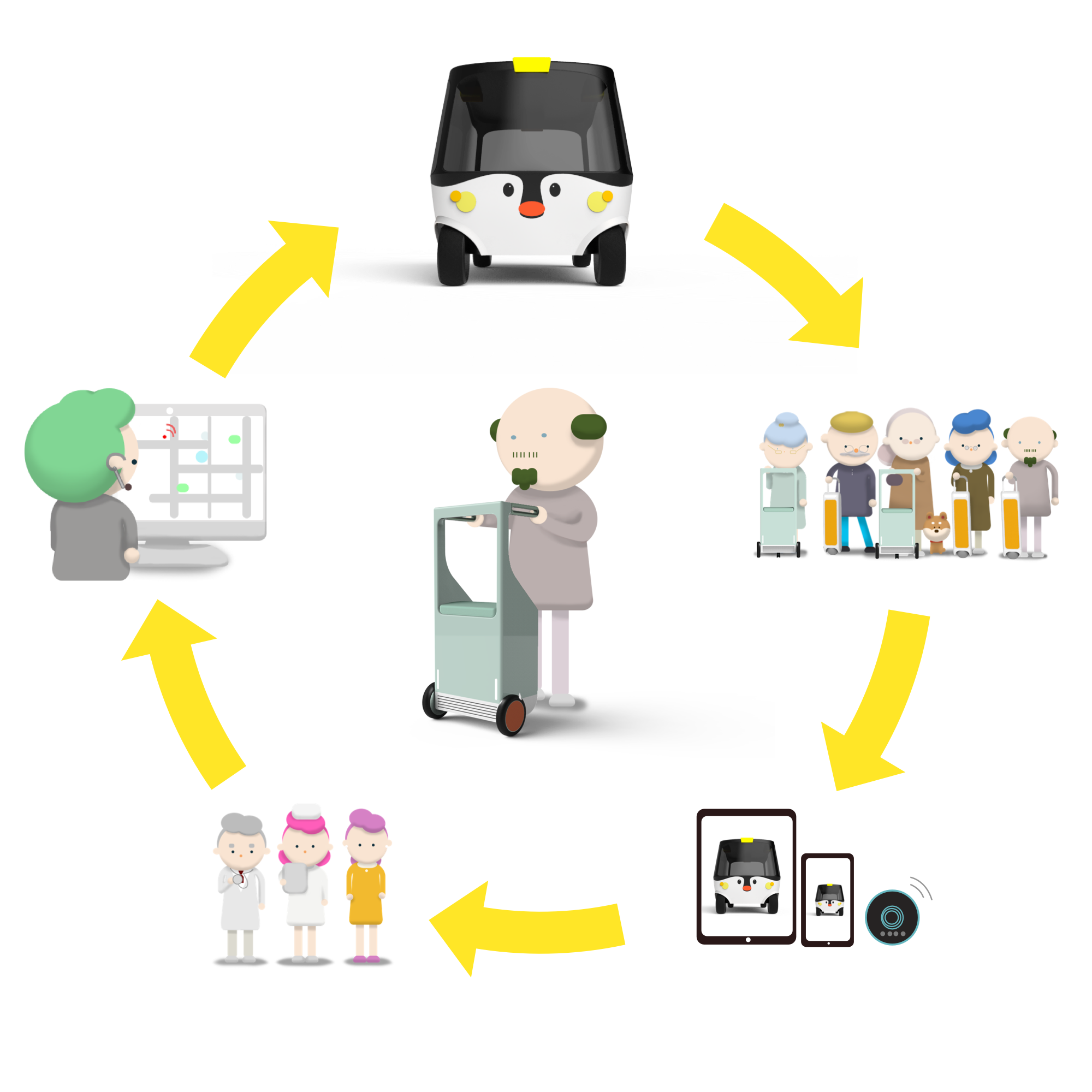 Vehicles and services working together
As a system, the service, vehicle and silver carts create a new level of independence for this growing Japanese community.
Smart "silver carts" enhance independence
Silver carts, commonly used by Japanese seniors, become personal assistants by incorporating autonomous mobility and voice assistant technology.
A moving community center
Our vehicle design inspires engagement by riders and follows the tradition of making such vehicles fun and more approachable than typical public transportation.